Prices Slashed - $12 per shirt - no arm badges on shirt!
REMEMBER -everything on this site that we have created is copyright free! Public Domain. Everyone else's work is their business. To paraphrase Abby Hoffman: Steal This Web Page and everything on it!
See my Chickenhawk-in-chief Street Theater Act Right Click Here! (10 meg mp4 file - save it, do not play from here)
These 6.1-oz Dark Green or Black T-shirts with full color images on the front, back, and one sleeve with another 2-color sleeve printed badge are now available! Sorry, all the free ones are gone!
See the Chickenhawk TV Ad Click here!
See pictures of Chickenhawk Events: Click here!
See pictures of New Hampshire Events: Click here!
See Take Back the Media's Army of One Ads - Click Here - the second and last ones are my favorites. Created by Michael Stinson of Takebackthemedia.com. Penny Little and Nik Green of Peopletopeople.tv are the Videographers and editors. The ad poignantly points out how Bush has abandoned and lied to the military, taking their health care, combat pay, etc.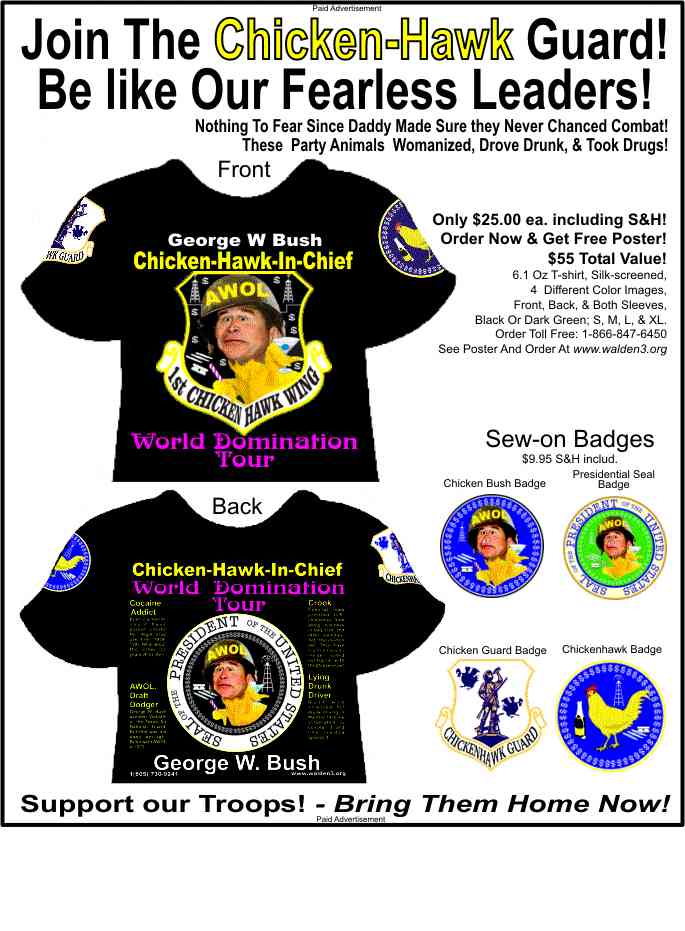 Here is the design for the Front.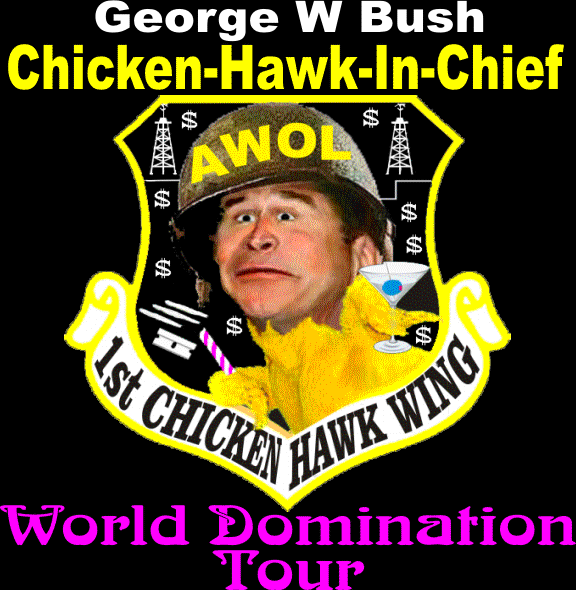 Here is the design for the back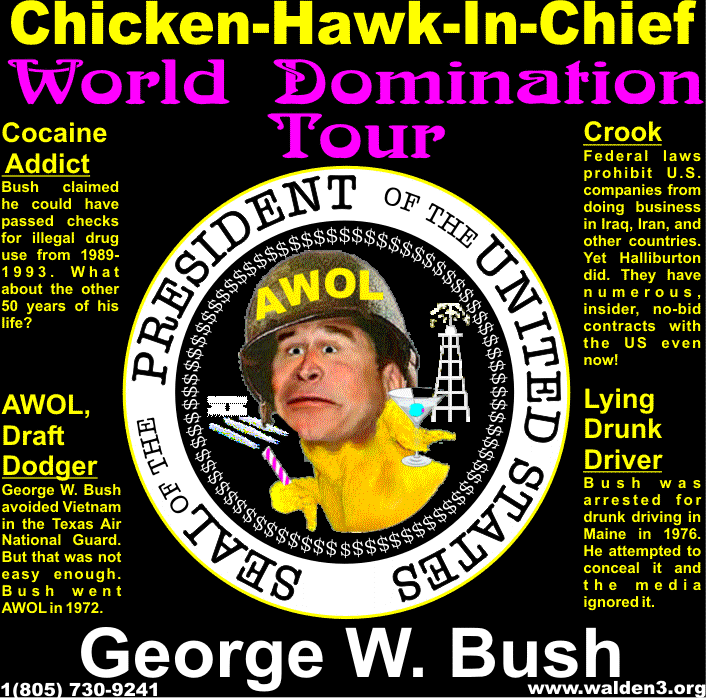 ChickenHawk Chicken Badge
ChickenHawk Bush Badge
Drinking Chickenhawk Badge
ChickenHawk Presidential Seal
Posters: We do not have a cost on them yet and this design is not final.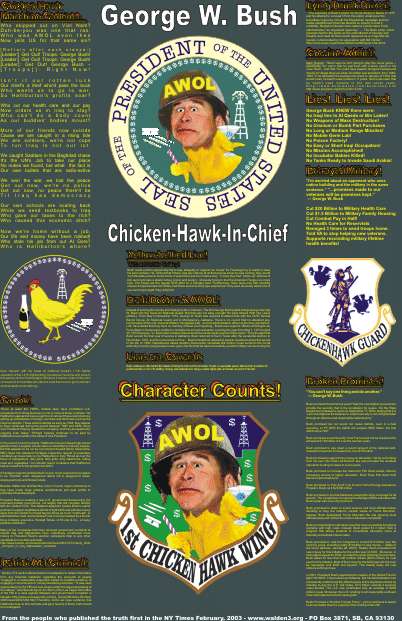 Bushocchio Doll! $14.99. Not ours, but we love it. Click image for their website, http://www.bushocchio.com.